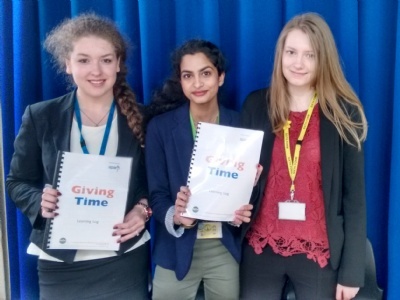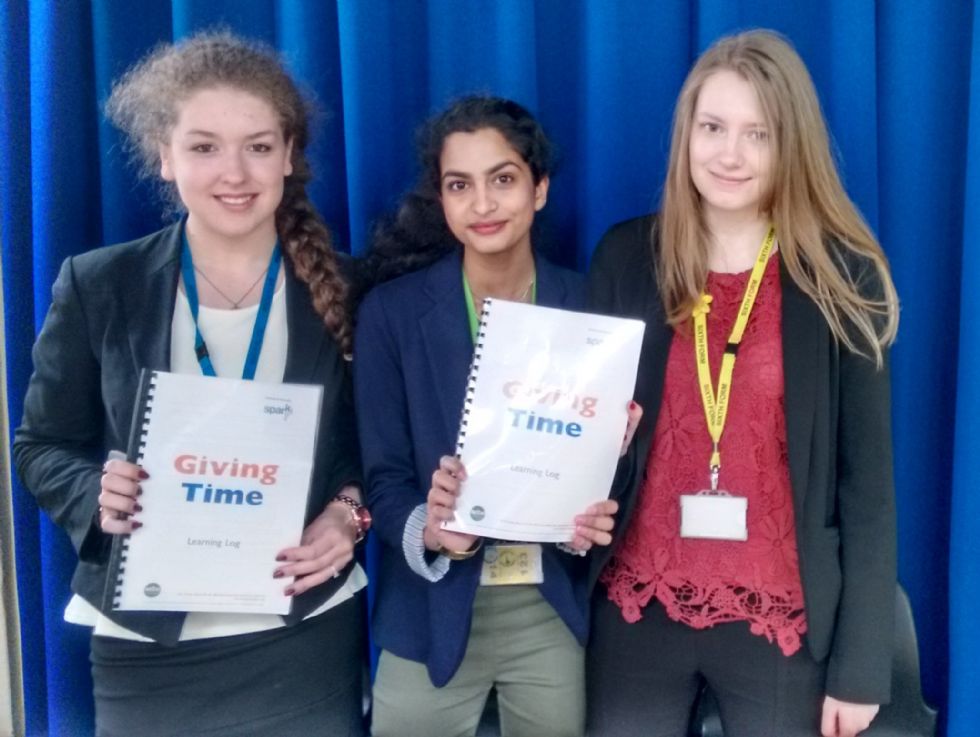 Year 12 students: Micha Vidot, Akshatha Bhaskaran and Courtney Perkins have taken part in the GlaxoSmithKline Giving Time project 2016.
The idea was conceived by professional coach Chris Patterson, from GlaxoSmithKline, who helps professionals achieve their aims at international pharmaceutical company.
The Giving Time project wanted to achieve two aims. To support young people to start their transition into higher education with confidence and a clear sense of who they are and what matters to them. In return, the students volunteered and gave their own time to help others.
The coaching sessions were held at GlaxoSmithKline's UK Head Office in Brentford. The students found the coaching sessions very helpful in developing strategies for study and their future academic pathways.