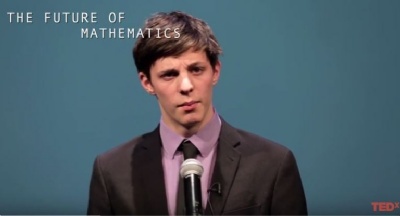 .
TEDx Talks at West Thames College 10th February 2016.
The Heathland School, in conjunction with the organisers TEDx and educational charity Spark, entered two of our Year 12 students to give a 7 minute talk at West Thames College. Hamza Itani – The Future of Mathematics and Naym Uddin – Curiosity.
Held in front of an appreciative audience, it provided the students with an opportunity to develop experience and skills that will benefit them at University and beyond.
The future of mathematics | Hamza Itani | TEDxYouth@Hounslow
Curiosity | Naym Uddin | TEDxYouth@Hounslow