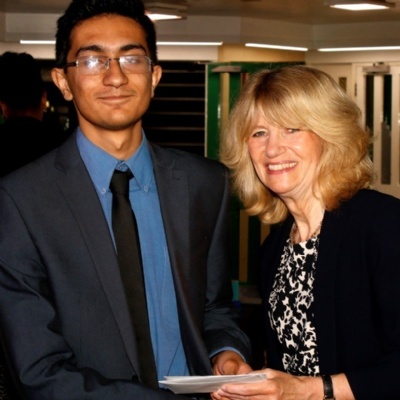 Senior Prize giving presented by Prof. Julia Buckingham, Vice-Chancellor of Brunel University.
The Heathland School's annual Senior Prize Giving event was held on Thursday 11th September.
The audience was packed with over 400 GCSE and A Level finalist students along with many beaming and proud parents and family members. The annual event celebrates the success of the world class Heathland students.
'Immensely proud of what you have achieved'
The Headmaster praised the hardworking students. Nearly 180 of the student attending will be starting university courses this year including 8 students going on to study at Brunel University, to the delight of Prof. Buckingham.
Amongst these high flying students 4 other student are set to take up places at the world renowned Oxford and Cambridge universities.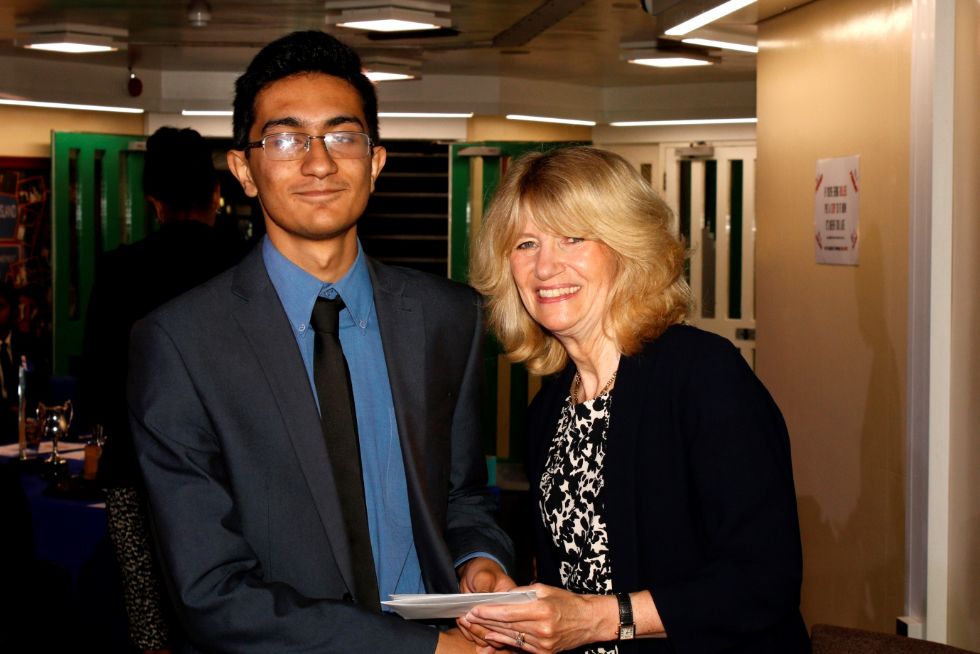 Aqib Khan, student at the Cambridge University received his award from Prof. Buckingham
'Rounded and grounded individuals'

Prof. Julia Buckingham addressed the students in a characteristically academic yet personal manner as she spoke of her pleasure to 'meet those going off to face the next challenge in education' and her enjoyment of attending the event. Prof. Buckingham has combined education and research throughout her career and is the recipient of a number of prestigious awards. She also awarded the mot prestigious awards at the Heathland School; including the Brian Molloy prize for Special progress and the Jack Watts Prize for Independent Learning along with many others.
She sang the praises of further education, including its important for personal growth because 'university is about so much more than academics'.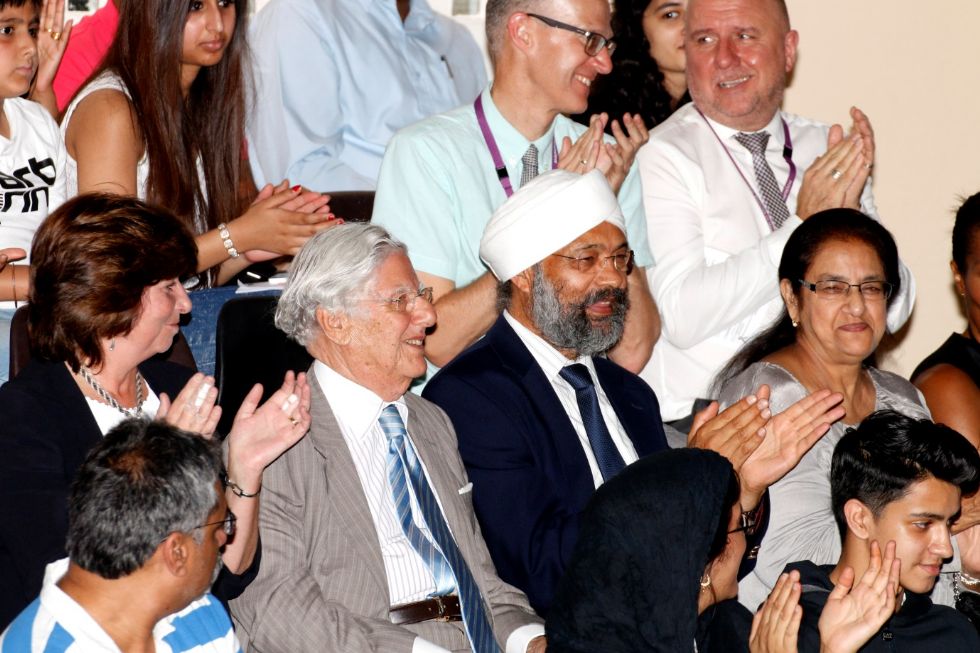 Our First Headmaster, Mr Geoffrey Samuel was in attendance to the delight of the sixth form students.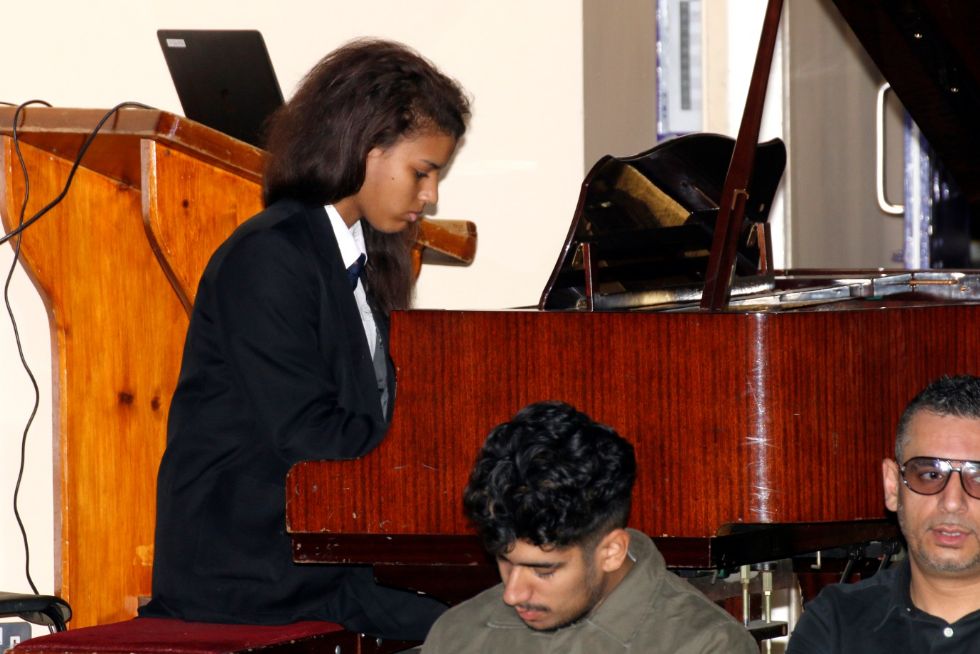 Special thanks to Tamira Ann whose musical talent wowed the audience and Prof. Buckingham alike. Prof. Buckingham entreated her not to 'give up your music'.

Photos: Richard O'Mahoney