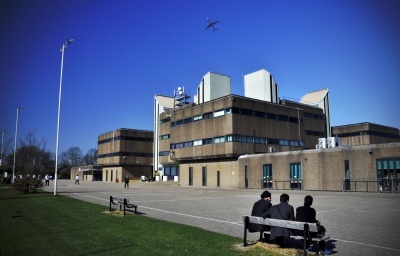 To The Heathland School Parents
Dear Parent,
OBE award for the Headmaster
I am very pleased to tell you that the Headmaster, Mr. Pattar, has been awarded an OBE in the Queen's birthday honours list. The citation states this is in recognition of his services to Education.
Mr. Pattar has been our Headmaster for 21 years. Under his leadership the school has gone from strength to strength. The Heathland is now one of the top 100 non-selective schools in England for progress and attainment, such that the Schools Minister wrote last year to congratulate the Headmaster on his achievements.
Two Ofsted inspection reports in succession have judged the school to be outstanding. The more recent report stated: 'The headteacher sets the highest expectations for all members of the school community. He believes passionately that all students, irrespective of their circumstances, are entitled to the best possible education'.
Approaching 200 students every year progress to University, with 50 or so going to Russell Group institutions, usually including Oxford and Cambridge. Under Mr. Pattar's leadership, pupils are challenged to be ambitious for achievement and excellence across all aspects of school life.
This very great success of The Heathland School in making a real difference to pupils' lives shows why this honour for the Headmaster is so richly well deserved. Mr. Pattar's OBE also reflects well on the whole school, so that everyone in the school community – parents, pupils, and staff – may rightly take pride in it.
Yours sincerely,
Mike Nicholls
Chair of the Governing Body
Alumna appreciation
Dear Mr Pattar
I understand you were awarded an OBE. That is absolutely brilliant news – and incredibly well deserved. It makes me even more proud to be an alumna of Heathland School.
Congratulations.
Regards
Arani Nitkunan
Consultant Neurologist
St George's University Hospital