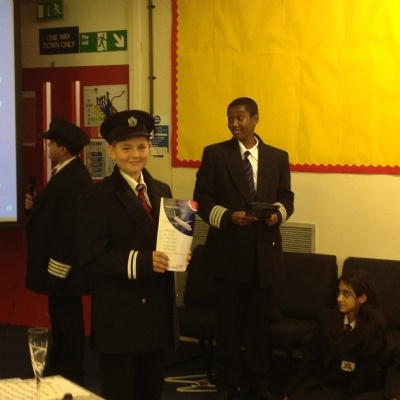 .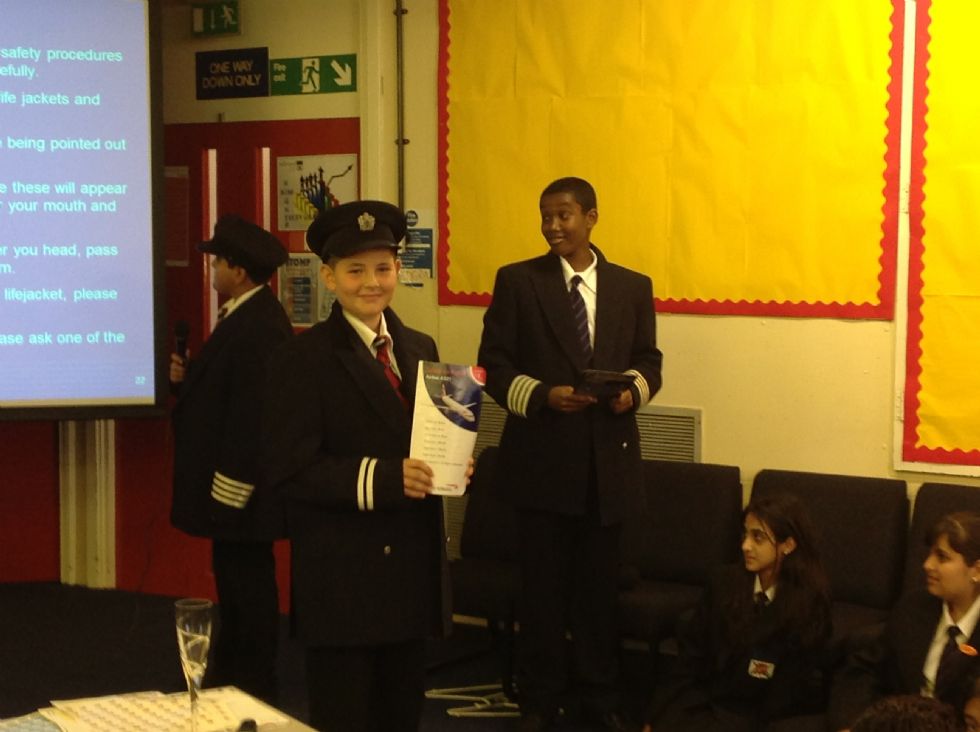 Wednesday 25th September Year 9 students took part in a workshop exploring the importance of various languages in the world we live in today. A member of the British Airways team came in to tell us about her experience working for the airline and how she has used languages in her career. We learnt how a language can assist you in your job, and about the different career paths that use foreign languages. Did you know that only 5% of the world's population are native speakers of English, and that is why it is so important!
We also got the opportunity to practice welcoming people on board in French and German. Some of us got to dress up as Cabin Crew and
perform a safety demonstration in the two languages, as wells as teachers who also dressed up as Air Hostesses and Stewards. It was great fun as we were given the chance to realise why we are required to do a GCSE in languages. Thanks to Miss Haigh for organising this!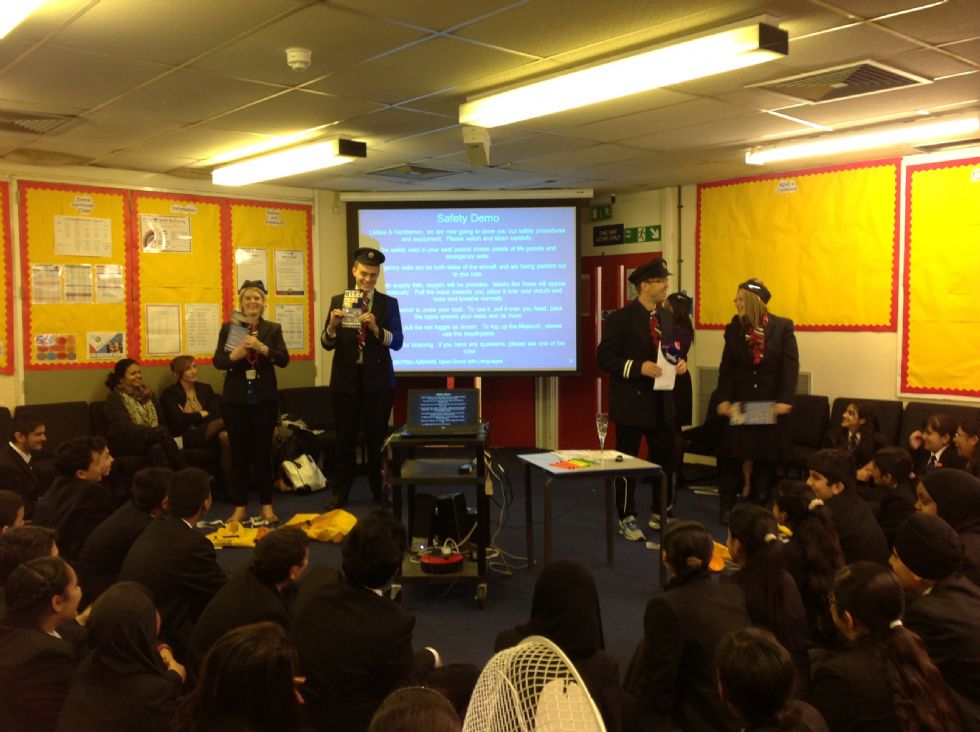 Written by Janithaa Jeyakumar 9BA