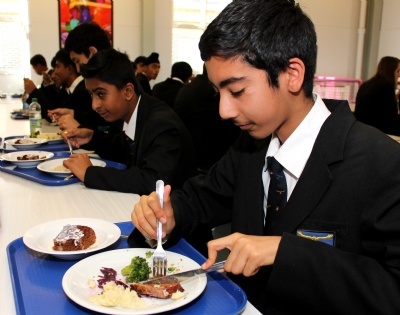 On Thursday 2nd October, Heathland pupils marked the 25th anniversary of the fall of the Berlin Wall with our annual German Day celebrations. The breach of the wall brought about the Re-unification of East and West Germany.
Freshly baked good from the German Bakery in Ham were sold, resulting in a packed Year 7 base. The canteen put on a special German menu to mark the occasion also.
A variety of other activities took place in lessons, including taster lesson given to Year 7 and 8 pupils by A-Level students.