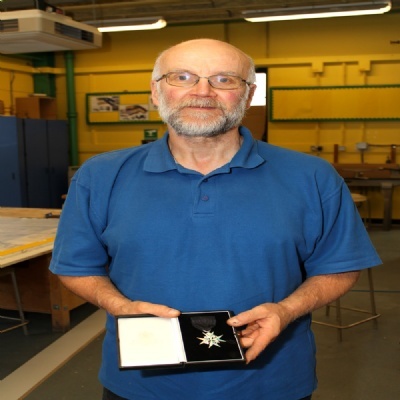 The school would like to congratulate Mr Newns who has been awarded a medal for exceptional service by St. John Ambulance. Mr Newns has served St. John's Ambulance – entirely voluntarily – for 17 years.
In addition to these commitments he ran the very well received First Aid Club last year, providing training for some of our pupils.
The award, which had to be signed off by HRH the Queen, is well deserved recognition of voluntary work. The royal medal can be worn with formal attire on occasions such as Remembrance Sunday services.
Any students wishing to attend First Aid Club are more than welcome in 27M after school on Mondays.