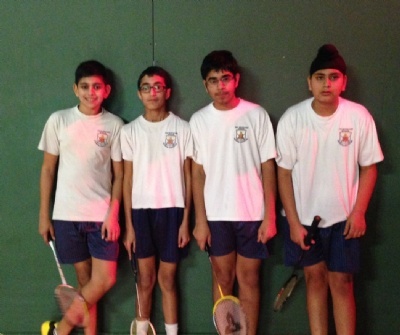 Last week, Miss Chahal-Ferguson accompanied the boys and girls badminton teams to tournaments at Hounslow Dome. The competition included local rivals Lampton, Isleworth and Syon and Gumley.
Special mentions should be made for Pratiksha (10Pa) and Naincy (10Pa), who lead both groups, as well as Manraj (9Gr) who won all of his matches.
Results:
Girls A: 3rd place
Girls B: 6th place
Boys A: 3rd place (Group B)
Boys B: 4th place (Group A)
Miss Chahal-Ferguson would like to pass on congratulations to all students involved.
Girls: Naincy, Pratiksha (10Pa), Aditi (10Tu), Ashwini (10Sh), Sahar (11Di), Farangis (11Ad)
Boys: Manraj & Boris (9Gr), Jayan & Talha (9Je), Shivam (9Di), Adesh and Dylan (9Ad), Navroop (9Ba)