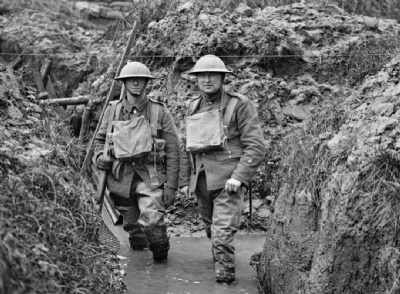 On Thursday 20th November, 30 Year 9 pupils took part in a workshop at the Imperial War Museum as part of the 2014 centenary commemorations of World War One.
Pupils were lucky enough to be able to handle and analyse original World War One artefacts, as well as finding out about individuals who took part in the war effort. Two of these were awarded the Victoria Cross: the most prestigious decoration possible.
We also visited the newly redesigned WWI exhibition. This included a walking through a makeshift trench, and trying on some soldier's uniforms.
Overall, it was a valuable and interesting trip that helped to further develop the pupils' understanding of the Great War.