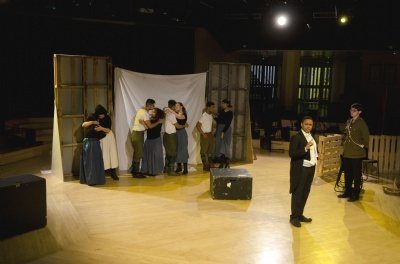 BTEC Drama students got a taste for opening night this week when they staged their devised exam piece 'Poppies in the Dark' to a public audience. The exam required the students to organise all aspects of the performance themselves, from sourcing props and costume, to writing the script and building the set.
Members of the public in attendance told staff that they were exceptionally impressed by such a moving performance. A heartfelt tribute to World War I, students told the stories of men and women's experiences during the Great War, focusing on the individual.

Click Here for more pictures.