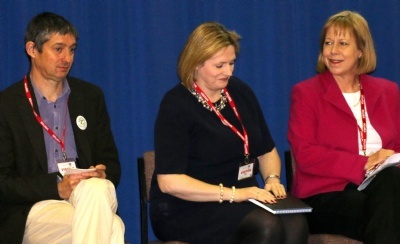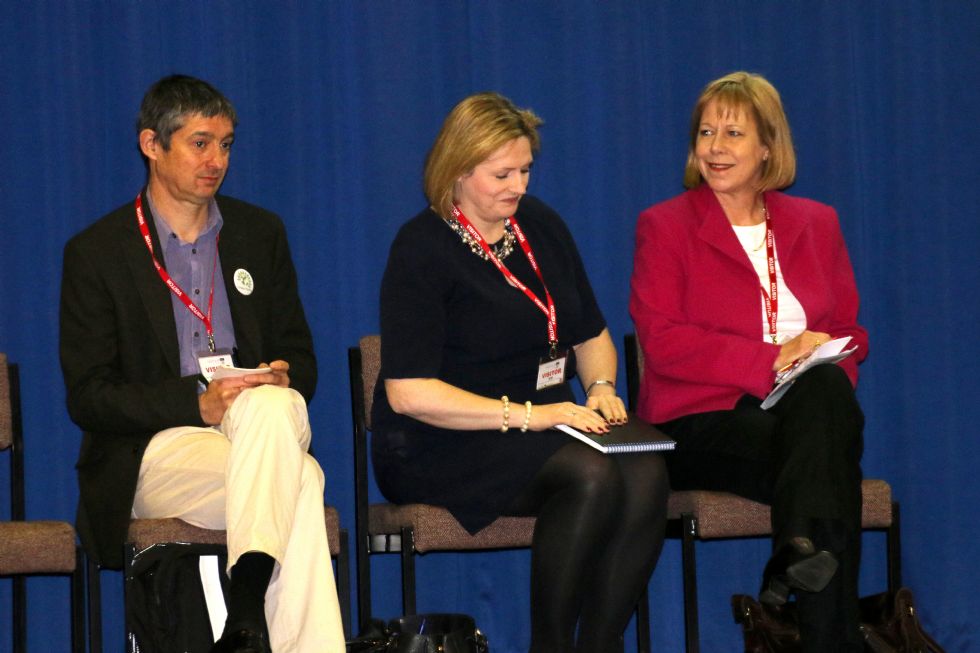 L-R: Daniel Goldsmith (Green Party), Mary Macleod (Conservative), Ruth Cadbury (Labour)
The school were delighted to host hustings for three Brentford and Isleworth parliamentary candidates this morning. Mary Macleod (Conservative), Ruth Cadbury (Labour) and Daniel Goldsmith (Green) presented their manifestos to the sixth form and took questions afterwards.
A very informative event, staff and candidates alike expressed how impressed they were with the quality of questions that came from the floor.
Each of the speakers stressed to the crowd the importance of having an input. They gave students old enough to vote a lot to chew over before polls open on the 7th May. Ms. Cadbury made the observation that the Brentford and Isleworth seat has historically mirrored the majority vote nationally.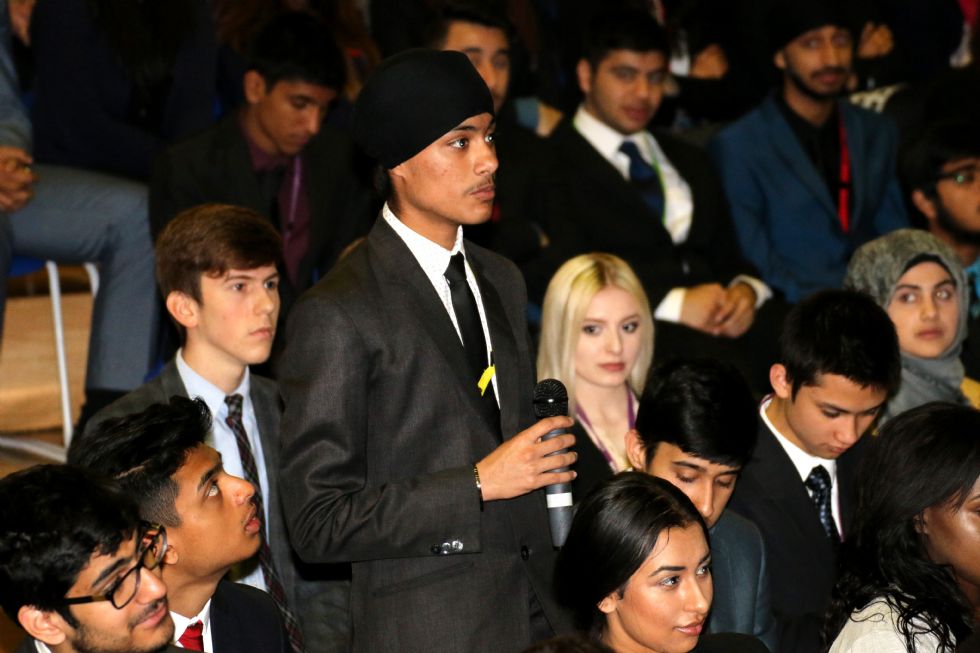 The candidates opening remarks included plenty of pledges and promises:
Party pledges table
Afterwards, students were given the opportunity to put their own questions forward.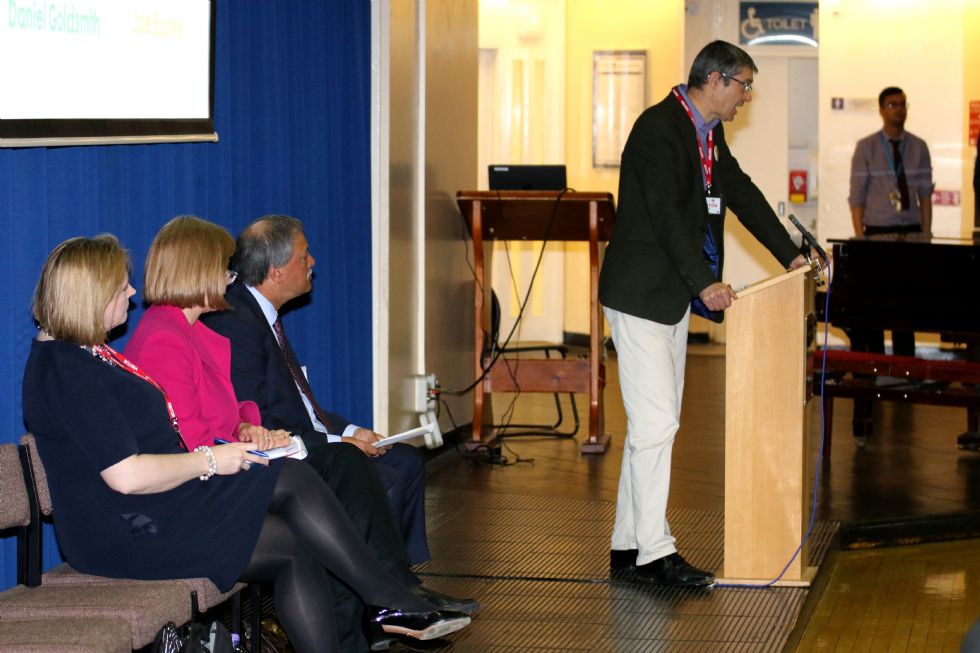 Given the possibility of a coalition in the next parliament, does a coalition give some parties a disproportionate voice? – Marcus Samuel 12Ke
Ms Macleod defended the decision to form a coalition in 2010 given that the alternatives were a Tory minority or Labour lead coalition. A single party government always is always preferable, she said, because it is easier to hold them to account on their manifesto promises.
Ms Cadbury said that her party were campaigning to win a majority, and were not considering forming a coalition.
Mr Goldsmith said that the Green Party would wait for the outcome of the vote to consider their stance.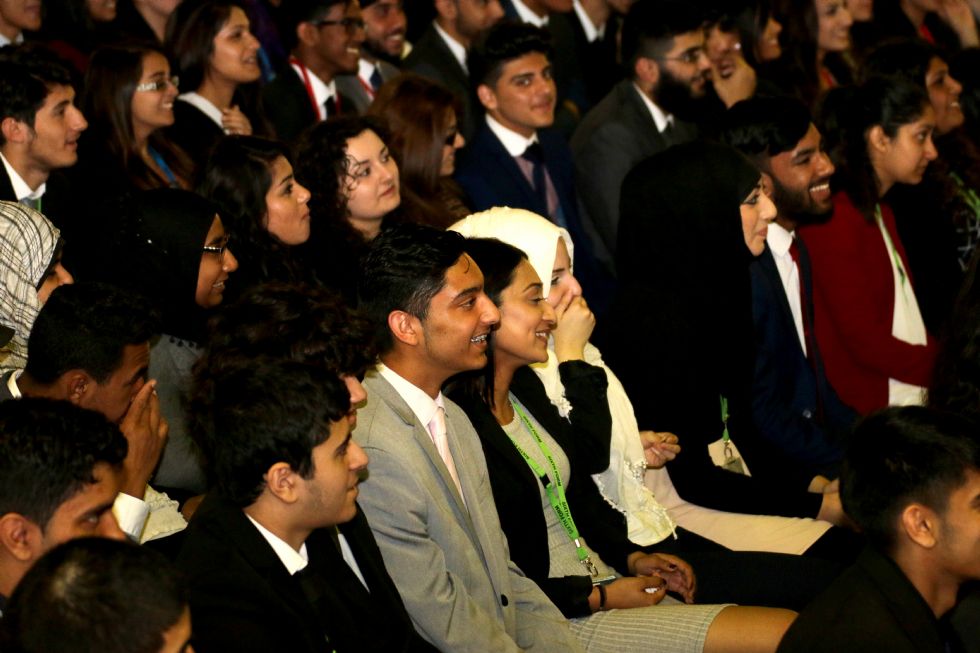 What is your top local priority if you become / remain our MP on May 7th? – Mandip Singh 12Je
Ms Cabury listed the NHS, cost of living, housing and Heathrow, which she labelled as the driving force of the local economy. She is campaigning against an additional Heathrow runway.
Ms Macleod named housing, schools and business. She said that she wanted to follow through on the development of the four newly planned schools, and see unemployment drop further below the current 2% mark.
Mr Goldsmith listed education. He returned to his earlier statements about the local community considering its role globally, and adapting our own education to help students tackle the global economy.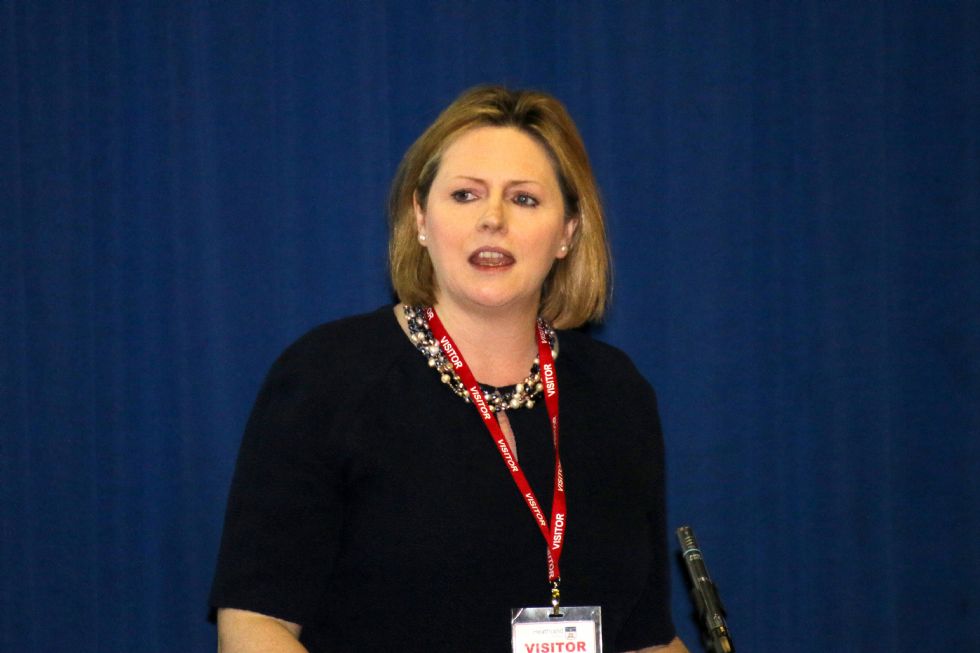 Will cuts in public spending negate a century of progress towards a welfare state? Are you taking us back to a two tier society?– Shahzadi Hussain 12Ad
Mr Goldsmith answered yes.
Ms Macleod pointed to the fact that top earners do pay the most tax, then drew on her own experience growing up with strong female role models in Margaret Thatcher and the Queen. She championed aspirational qualities, and told students to make the most out of their education.
Ms Cadbury drew attention to areas of current social injustice. She said that the work that brought 1 million children out of poverty under the labour government had been undone; that the average family is now £1,600 worse off, and that as a result of the 1 million more food bank users, the council had been forced to create a new food bank in Hounslow.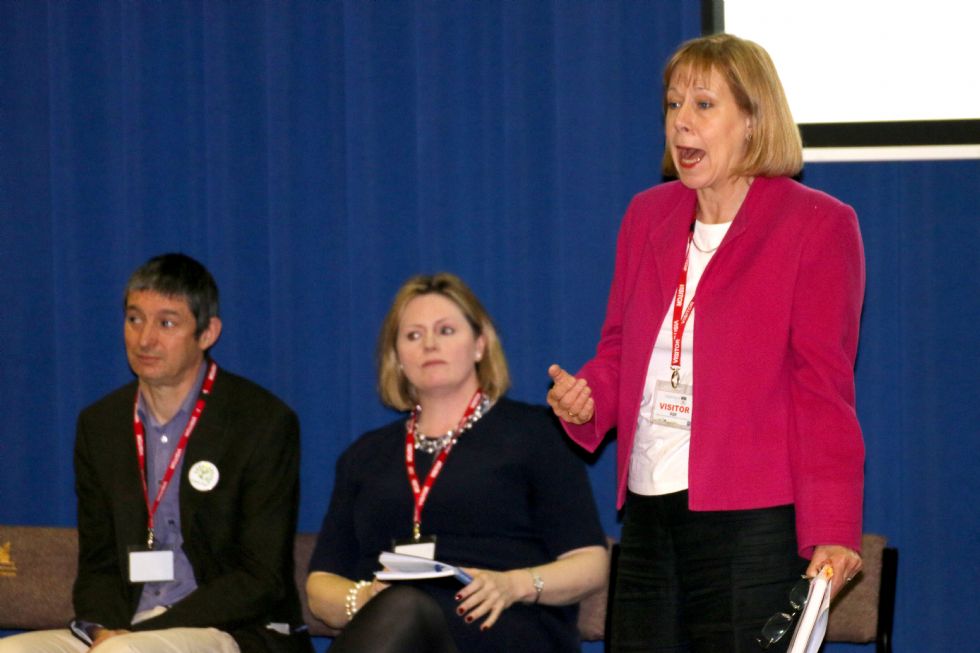 What are you going to do about private landlords and the exploitation of housing benefit? – Kerien Shea 12Pa
Ms Macleod explained that the current government had capped housing benefit in order to help prevent exploitation. She aims to raise the council's current targets set the amount of affordable housing in Hounslow, which she said were currently too low.
Ms Cadbury explained the enabling effect of the housing benefit. She also said a labour government promised 1 million new houses over the next 5 years, including more council housing and a promise to protect rents from being raised within the first 3 years of a tenancy.
Mr Goldsmith delivered the Green Party's pledge of 500,000 new social homes, which would help fund councils through rental revenue.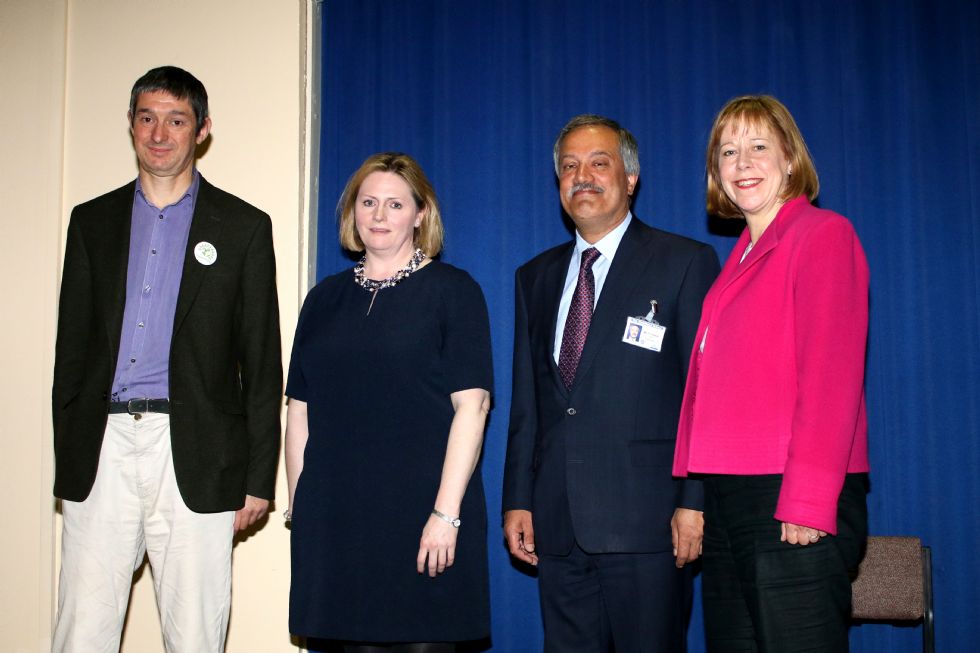 'In terms of defence, shouldn't the priority be to build up our armed forces rather than renewing Trident?' – Ilirjan Hyseni 12Ba
Ms Macleod here delved into her experience in Afghanistan and experience in RAF, which taught her how important the defence of our country is. She wanted to keep Trident, she said, and pointed out that Russian war jets still periodically skirt British waters in the northwest of Scotland.
Ms Cadbury talked about being a Quaker, and therefore a pacifist. As war and defence is a position of conscience for her she would not be voting on such issues if voted into parliament. She would however continue to support diplomatic resolutions to any international issue.
Mr Goldsmith stated that though scrapping Trident would save us money, the point was that it was no longer needed.