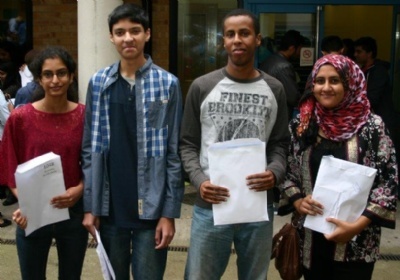 RECORD BREAKING GCSE RESULTS AT HEATHLAND SCHOOL
A pass rate of 79% achieving 5 + A* - C including English and Maths overtakes the school`s previous highest pass rate (75%) and is an improvement of 13% from 2014.
Mr Pattar said he was absolutely delighted that the ambitious motivation of Year 11 pupils combined with enormous commitment and encouragement from their subject teachers has been so well rewarded. Pupils of all abilities have reached their potential and lots of parents have called in to thank the Heathland teachers.
The whole year group led by Head of Year Miss Legg deserve to be congratulated. The pick of the results has to be the 19 pupils who achieved an outstanding 10 A*/ A grades or more each:
Nassra Adam
Ahsan Ahmed
Ahmed Ali
Pardeep Bhandal
Akshatha Bhaskaran
Prasanna Bhusal
Priyal Chauhan
Holly Creaser
Isuri De Alwis
Asharrn Falconer
Rubika Kathirakamu
Kaja Ladva
Akshara Mathi
Preena Mistry
Ruwini Pubudhika Munasinghe
Amar Pankhania
Zainab Riaz
Kamran Sharma
Sadaf Waseeq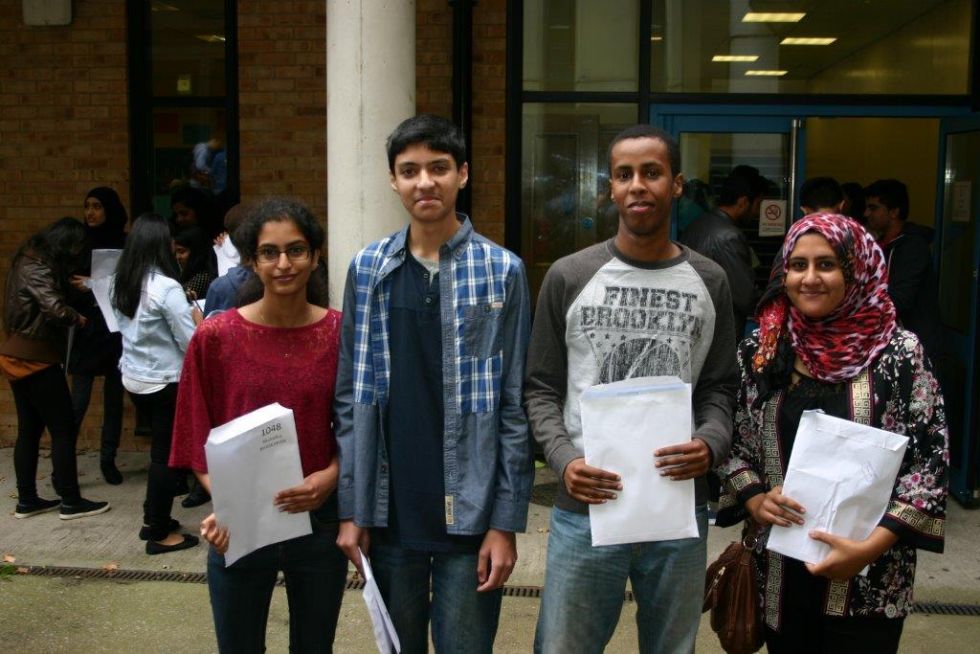 Akshatha Bhaskaran, Kamran Sharma, Ahmed Ali, Zainab Riaz (from left to right)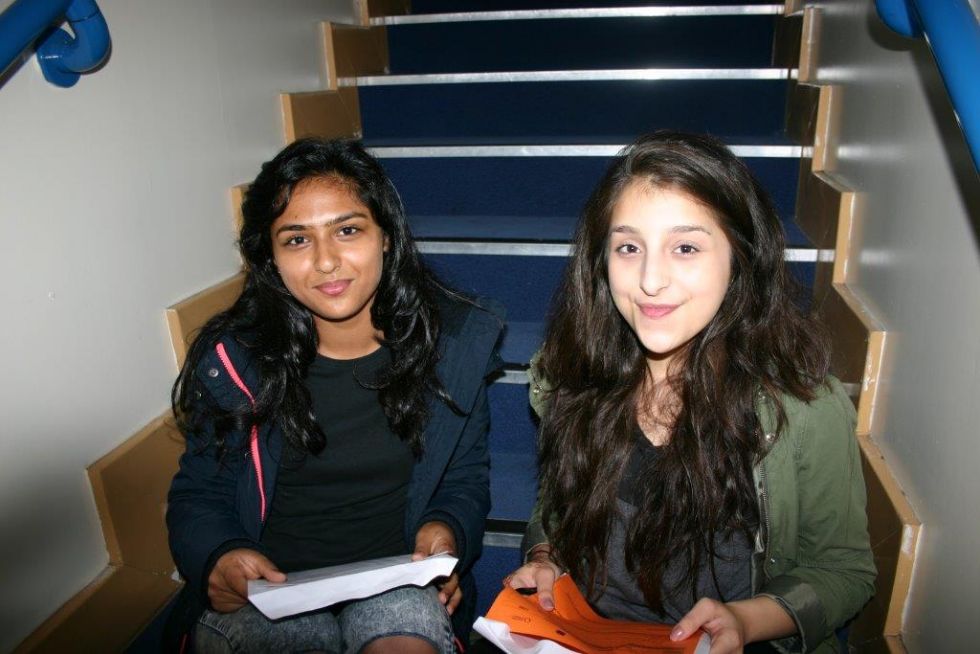 Bnita Vaghela (left) and Sadaf Waseeq (right)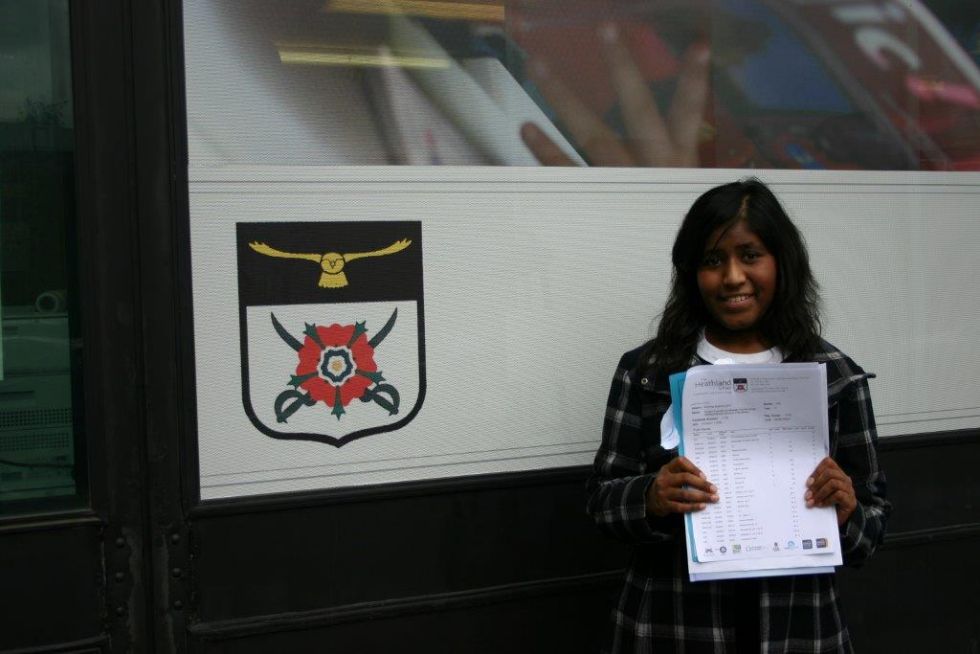 Ruwini Munashinghe