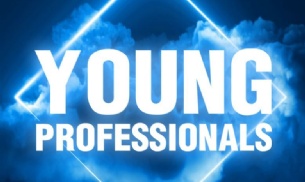 Please enter an introduction for your news story here.
Calling all Law hopefuls! We have an incredibly rare and unique opportunity to share with you today! How does an insight evening at the world's largest immigration law firm sound to you in the February half term? ​
If you have an interest in the legal industry and are actively seeing a legal apprenticeship when you finish school, then this is definitely for you! ​
Young Professionals would like to invite you to an exciting in-person law event in partnership with Fragomen! Fragomen are a Top 75 worldwide highest grossing law firm with 6000+ employees, more than 60 global offices and a $805.62M gross revenue as of 2021. This event will be taking place on Tuesday, 14th February between 5pm - 7:30pm at the company's corporate office in Central London.​
During the event, you will take part in workshops, hear from a partner at the firm as well as be given the chance to network with other solicitors and personnel at the firm. You will also get an exclusive tour of Fragomen's corporate office during your visit as well as hearing all about their school leaver opportunities. ​
We have very limited places as this is an in-person event, so please apply as soon as possible if you are interested. ​