Mathematics in Context (Level 3 Core Maths)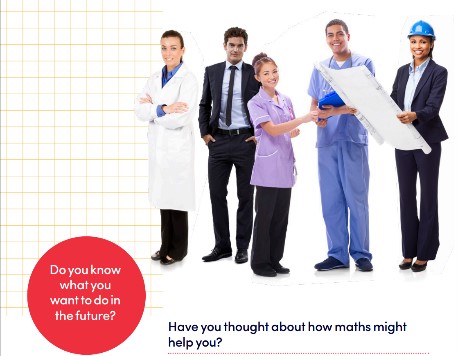 What is the Core Maths qualification?
The Edexcel Level 3 Certificate in Mathematics in Context is a new post-16 qualification, designed to equip learners to develop and apply real-world maths skills, and progress to university, employment, or higher apprenticeships in a wide range of industry sectors, or professional training. It reflects the content of the new GCSE (9-1) in Mathematics, which helps to provide a smooth learning transition.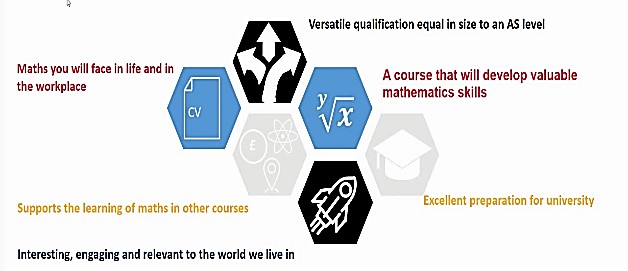 Why is this qualification different?
It uses real-world, relevant content, and offers a fresh assessment experience for learners with adult, context based problem-solving tasks.
Who is this qualification suitable for?
The Core Maths qualification is for students with a grade 5 or above in GCSE Mathematics. It supports a wide range of Level 3 study, whilst preparing learners for the maths requirements of a number of higher education courses. It's also supported by Higher Education institutions and employers and recognised in UCAS points.
What content will taught?
There are four content strands selected on the basis of their relevance and application to a wide range of areas of study and employment:
● Applications of Statistics
● Linear Programming
● Probability
● Sequences and Growth.
Maths in in summary Context is:
A course that will develop valuable maths skills.
A course that will help you with the maths in your other subjects.
for students considering university degrees in subjects that use Maths but don't need A Level Maths.
Equal in size to an AS level.
An option for any student with a GCSE Maths grade 5 or above.
All about solving maths problems you will face in further study, in life and in the workplace.
Could you then please add the attached pdf to the 'Mathematics in Context Level 3' page.
Many thanks,
Andrea
Ms A. Matthews
Head of Mathematics and Senior Head of Department