Please note the booking form has now been closed. Please contact the school.
D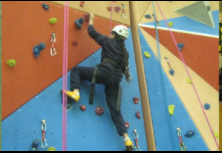 ue to the high numbers of provisional bookings we are proud to offer a fun and enriching two week Summer School programme which will provide a unique opportunity for pupils to;
Recover missed learning and development
Improve physical and mental health, wellbeing and education engagement
Build a community with their fellow pupils and forge relationships with new teachers
Familiarise themselves with the Heathland School
During this time we will have lots of fun activities arranged to stretch and challenge your abilities. You will have countless chances to earn prizes and celebrate the achievements of others every morning during assembly!
E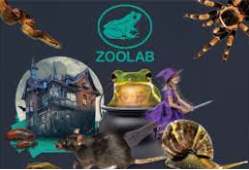 ach day will consist of two lessons, a sporting activity and endless opportunities to make friends with your new classmates! We even have the ZooLab coming to school to show all of their animals!
Be sure you complete the booking form to ensure you have booked your space.
Unsure whether you want to attend? Please see below for our Frequently Asked Questions
Frequently Asked Questions:
We filled out a form in the beginning of June, do I need to fill out this one?
Yes – the first form was just so we could get an idea or numbers. You must fill out this form to ensure your child will be able to attend
When will it run?
Summer School will run from 16th to the 27th August
Does my child have to attend both weeks?
No, you can choose both or either week. But it is expected that your child will be present for the entire week.
What if my child is ill one day and cannot attend?
Please can you call the schools number (02085724411) and notify us as soon as you can of any absences.
What is the timing of the day?
It starts from 9am and ends 2:35. Please see breakdown of the day below:
Day set up
9:00 – 09:15 — registration and daily assembly
9:15 – 10:45 — Session one
10:45 – 11:05 — break 20 minutes
11:05 – 12:35 — Session two
12:35 – 1:05 — lunch 30 minutes
1:05 – 2:35 — Session three
Do they need to be in school uniform?
No, we do not expect the pupils to come in their uniform. However, they must wear appropriate clothing which allows for sporting activities every day.
Will they need to bring lunch?
Lunch will be provided for them, however if you choose to give them packed lunch that is fine.
Do they need to bring equipment?
Yes, we expect them to come to Summer School with at least a pencil case with equipment such as a black pen, green pen, pencil, rubber, calculator and pencil sharpener.
How will you check that they have learnt anything?
We will be giving every pupil a short literacy and numeracy test at the beginning and at the end of their time in Summer School. This will show the progress that they will have achieved
Are they allowed to bring their mobile phones into Summer School?
No, as outlined in the Home-School agreement you have signed and returned it is the Schools policy that no pupil is to bring their mobile telephone into school. If a pupil is caught with their mobile it will be confiscated.